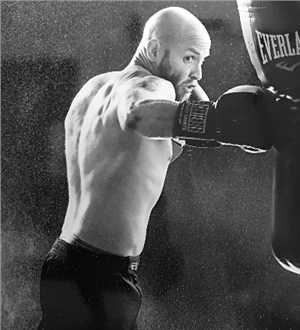 RYAN
Functional fitness, boxing, sport specific–weight training
Athletic training and competition have always been a part of Ryan's life. As a young man, Ryan played collegiate baseball and snow boarded competitively, participating in both slope-style and halfpipe events. For the last 15 years, Ryan has been involved in Boxing and Mixed Martial Arts. Most recently he was certified in "MovNat," a movement discipline based on natural movements that can be performed by anyone; no matter their age, fitness level, or physical limitations. His background in athletics at the competitive level, paired with his training, and own injury rehabilitation, have helped Ryan develop workout regimens for all fitness levels and abilities. Ryan's goal is to train his clients how to move effectively to achieve optimal balance in the body and promote longevity.
To schedule a session with Ryan, contact pursue ([email protected] or 307-699-9629 text or call) or him directly 307-699-9535.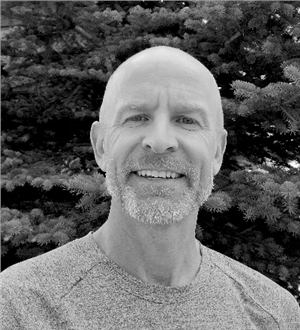 TERRY
Functional fitness, sport specific–running, ski and golf
Terry brings a well-rounded background of experience to Pursue. A former PGA of America member, he has worked as an NASM Personal Trainer and Group Exercise Coach for the last decade. In addition to coaching over 2000 group fitness classes, he has established a Half Marathon Running Team that has seen over 200 individuals complete Half Marathons over the past 11 years. His focus in the studio is to build foundational strength and movement patterns in order to perform at your best outside of the studio and to enjoy life! Whether that be climbing the Grand, becoming a runner, or simply being able to have the energy to play with your grandkids, he strives to train each person as an individual with their own specific set of goals. In his free time he fully partakes in all the outdoor pursuits that Jackson Hole has to offer and has become an avid baker! Certifications: NASM CPT, TRX, PN Certified Nutrition Coach, RRCA Running Coach, and USA Track and Field Level I Coach.
To schedule a session with Terry, contact pursue ([email protected] or 307-699-9629 text or call) or contact him directly: 402-202-9054.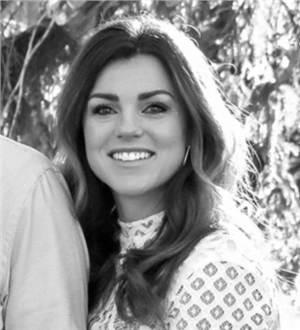 Caitlin
Helping athletes find their way back from injury to sport
Caitlin grew up in the mountains of Montana and met her husband (a Jackson native) while they were both working in sports production in Salt Lake City.  While living in Utah, Caitlin tore her ACL skiing and then 9 months later tore it again playing football. For two years, Caitlin rehabbed on a stationary bike, mostly in group classes where she dreamt of one day transitioning from student to instructor.
She went on to become a certified cycling instructor and her love for group fitness snowballed from there; eventually earning certifications in TRX, FitTour, Beachbody and personal training.  On top of her two ACL surgeries, Caitlin has had numerous surgeries on her feet and knows the benefits of physical therapy and is no stranger to overcoming sports related injuries.  One of her greatest joys is passing on what she's learned through her own journey to others.  Caitlin is also passionate about competing in marathons, half-marathons, and triathlons. She is known for her mindful exercise sequencing, challenging workouts, and great mood-enhancing music!
To schedule a session with Caitlin, contact pursue ([email protected]  or 307-699-9629 text or call) or contact her directly: 307-699-9969.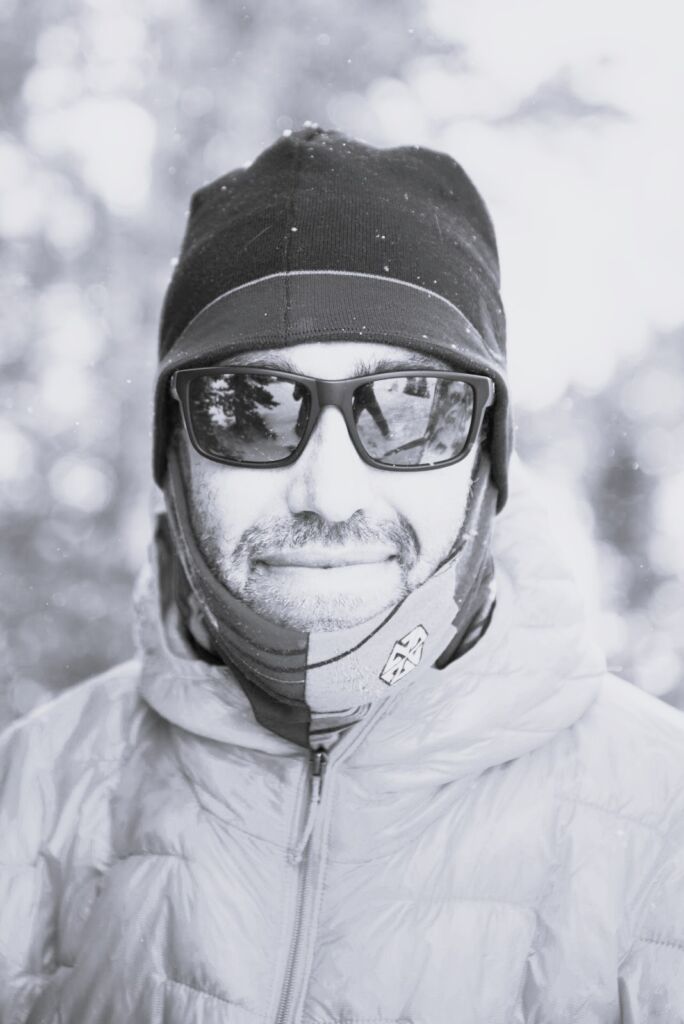 Tim Gibbons is a native Wyoming-ite, born and raised in Jackson Hole. He graduated from the University of Oregon in 2003 with a BS in Exercise Movement Science. Tim has been a personal trainer for 20 years and has been coaching group classes for 10 years. His areas of expertise are strength and conditioning. When he's not teaching and training clients how to build stronger, more durable bodies, you can find him adventuring in the mountains and enjoying all that Jackson Hole has to offer!
To schedule a session with Tim, contact pursue ([email protected])